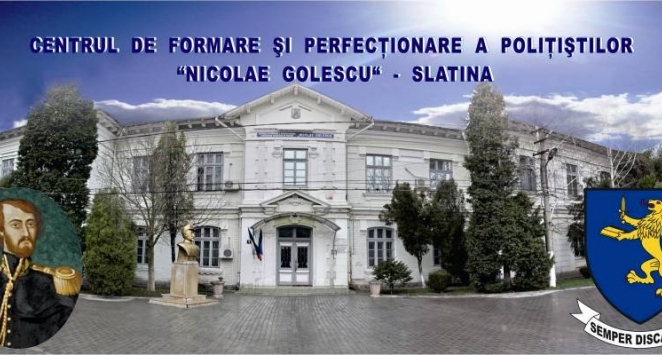 According to its Regulation on the organisation and functioning, the Nicolae Golescu Police School is a non-universitary vocational training centre for public servants within the national security and public order system, directly subordinated to the General Inspectorate of the Romanian Police.
Students are trained to be of public service, to protect citizens in the interest of public order and security, according to the profession chosen within the Romanian Police.
Its approach on education also encompasses moral values, such as integrity and respect for fundamental rights and freedoms of the human being.
Address: No.40, Cazarmii street, Slatina, Olt.
Phone number: 0249/42.17.93
Phone/fax: 0249/42.26.88
Reporting corruption cases
Did you hear about a corruption case? Toll-free call to the General Anticorruption Directorate : 0800.806.806
Details
Ministry of Internal Affairs
Details